The following is an excerpt from the July/August 2016 issue of The Jackdaw.
Lost in Philadelphia and New York
Alexander Adams enjoys an important section of the Modernist Grand Tour
New York
The travelling gallery-goer soon becomes aware of the peril of museum renovation and rehangs. During my visit to Philadelphia, New York, and Washington DC (in late April) the following galleries had significant parts – or event the majority – of their permanent collection in storage due to building renovation or exhibition change over: MoMA, Guggenheim, Phillips, Whitney, the National Gallery and the New York Historical Society. Happily, New York is not short of temporary art displays. There was a coruscating exhibition of the early Jean Dubuffet at Acquavella (closed June 10th, catalogue available). Otherwise it was Expressionist art and American abstraction that caught the eye in New York.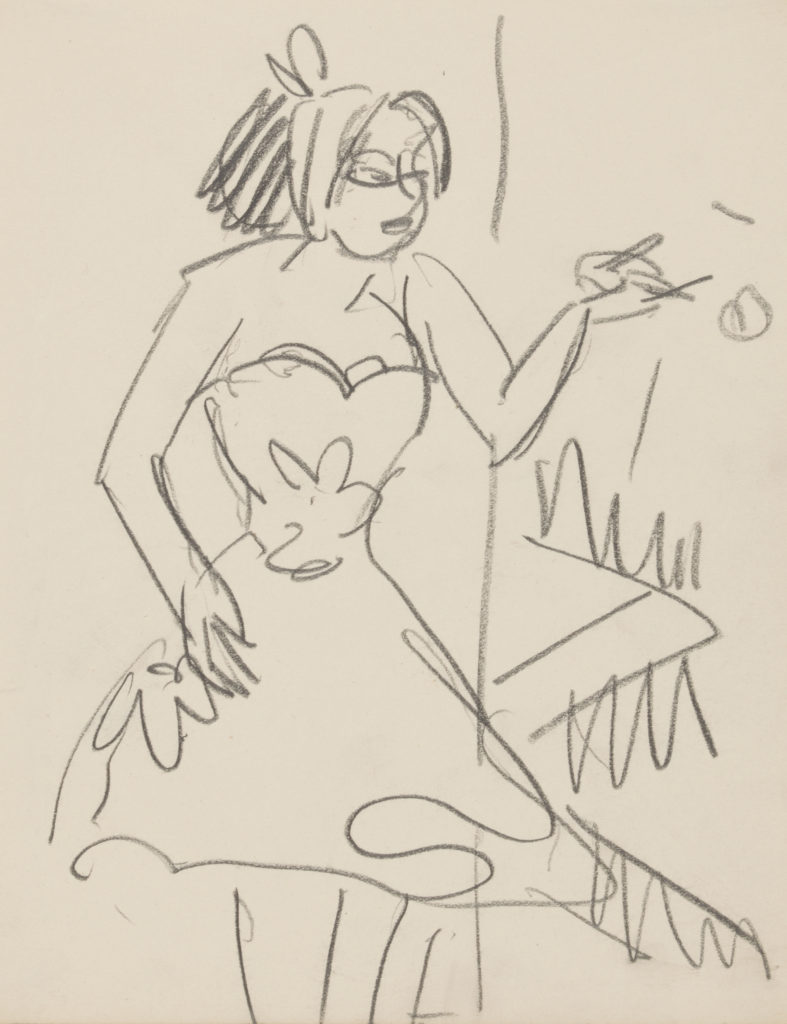 A display of 52 works on paper, primarily small drawings, by Ernst Ludwig Kirchner (1880-1938) shows the artist at his most informal (Galerie St. Etienne, closes July 1st, leaflet only available). Subjects range from portraits, interiors and nudes to landscapes and street scenes. The best of the drawings are portraits of women (e.g. Doris Grosse, 1910 (cat. 10), especially a carefully drawn profile portrait Head (Doris Grosse), c. 1911 (cat. 19). Kirchner's preference for models in movement meant he worked very fast and his necessarily cursory lines are often insensitive. Of the more elaborate works, the woodcut Sailboats near Fehmarn (1914) is more effective than the drawings with colour.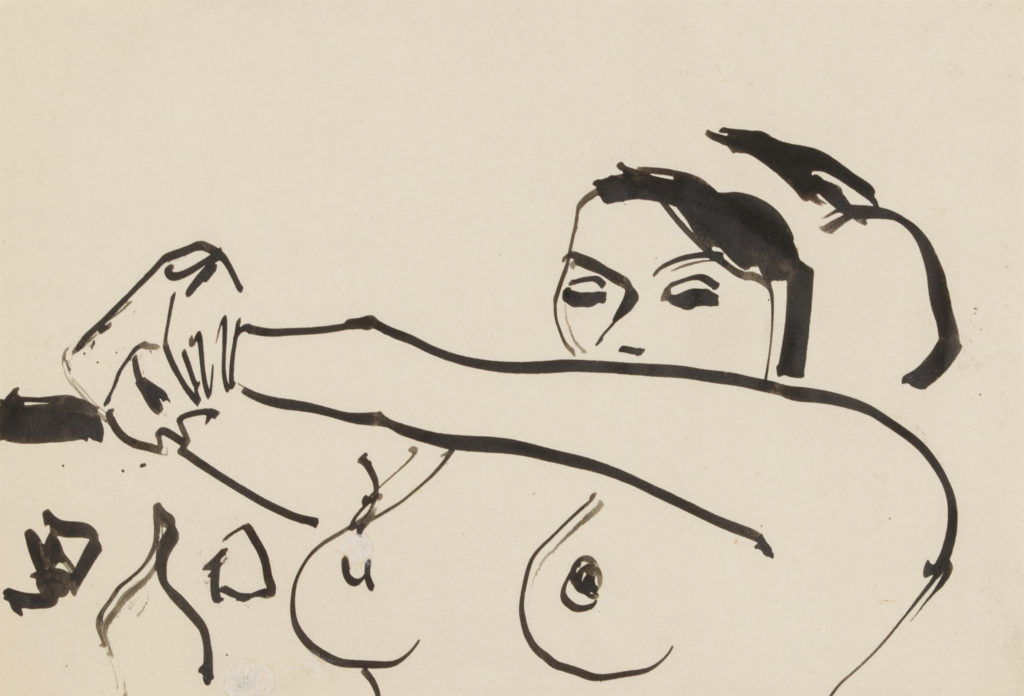 These drawings were bought in 1959 as a group by Robert Lehman. This exhibition and the preparation for it have allowed experts to do fresh work dating the material and connecting it to Kirchner's other works before the group is dispersed. Such well-selected exhibitions, which advance scholarship, are typical of the gallery. Headed by Jane Kallir, a leading scholar of German and Austrian Modernism, Galerie St. Etienne is an essential stop in New York for those interested in Expressionist art.
(Images from top: Head (Doris ["Dodo"] Grosse), circa 1911, graphite; Female Cabaret Singer, 1910-11. graphite, formerly collection Robert Lehman; Bust of a Nude Girl with Arms Outstretched, 1910, pen and ink, formerly collection Robert Lehman.)