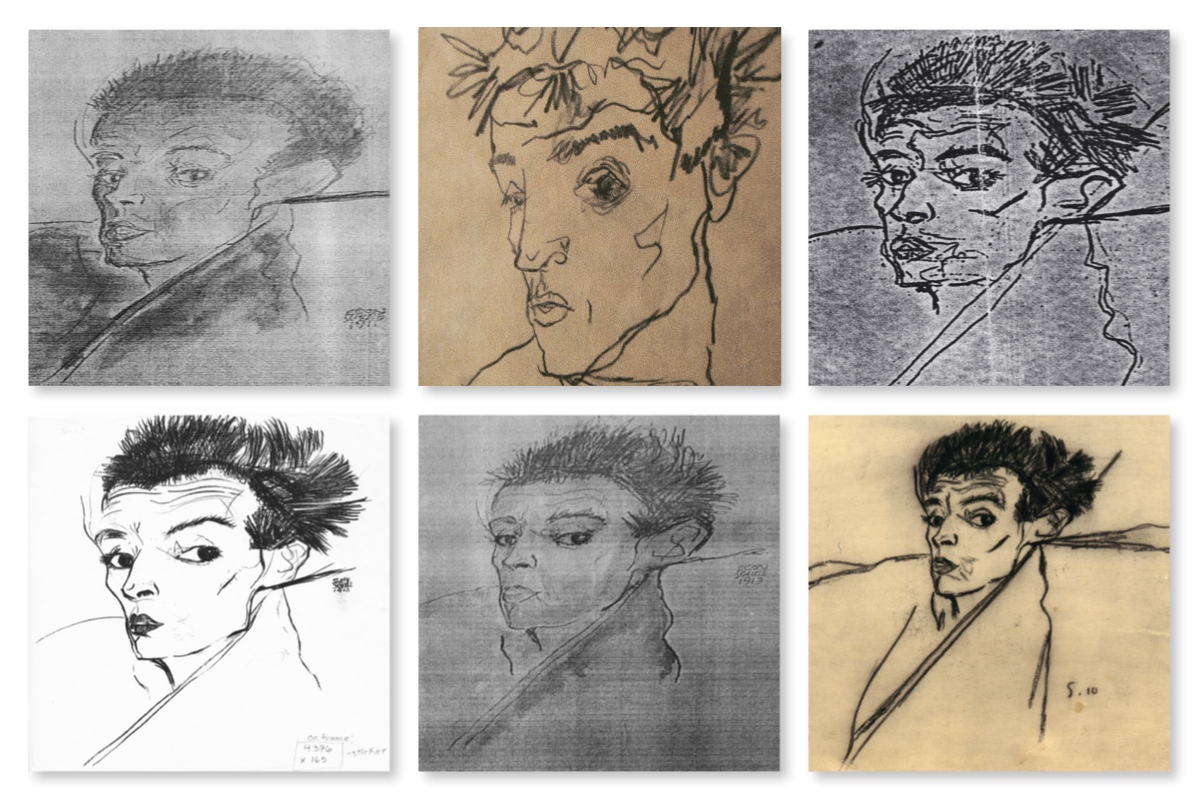 A self-portrait reproduced in the so-called Strache portfolio (1920) is one of the most frequently copied Schiele drawings.
Galerie St. Etienne Co-Director Jane Kallir will give a talk, True or False? Authenticating Works by Egon Schiele (Echt oder Unecht: Egon Schiele auf dem Prüfstand) at the Wien Museum at 5 PM on Tuesday, April 12.
High-profile forgery cases have lately been much in the news. The international art world was recently riveted by the story of Glafira Rosales, an unknown Long Island dealer who sold millions of dollars of forged Abstract Expressionist canvases to the esteemed Knoedler Gallery in New York. Although forensic testing and rigorous research can expose some forgeries, there is no definitive scientific way to prove that a work of art was created by the artist to whom it has been ascribed. Connoisseurship thus remains the authenticator's most important tool.
Jane Kallir, author of the first comprehensive Egon Schiele catalogue raisonné, has been acknowledged for over thirty years as the world's foremost expert on the artist's work. She will discuss her methodology and the insights that enable her to distinguish genuine Schiele watercolors and drawings from misattributed works.
For further information, contact the Wien Museum, Karlsplatz 8, 1040 Vienna, at +43-1-505-87-47. Reservations may be made online. The talk will be given in English.