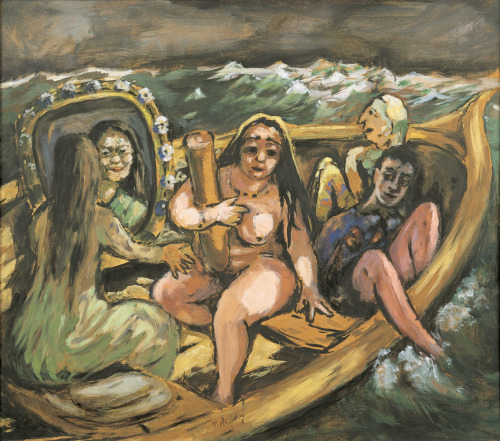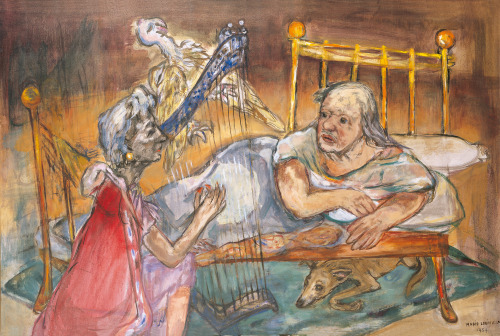 Noted art historian Ernst Gombrich compared Marie-Louise Motesiczky's paintings of her mother, Henriette, to the work of Albrecht Dürer. The Nobel Laureate Elias Canetti considered these portraits among the major artistic achievements of 20th century.
Created over a period of fifty years, Motesiczky's mother paintings document Henriette's journey from a life of aristocratic privilege in fin-de-siècle Vienna to exile and isolation in wartime and postwar England. The portraits may be considered a visual counterpart to Edmund de Waal's acclaimed Holocaust memoir, The Hare with Amber Eyes. Marie-Louise Motesiczky and her mother, relatives of de Waal, experienced similar losses as a result of the Nazi Anschluss. Yet ultimately, the mother paintings tell a story of survival; they are a tribute to the triumph of the human spirit.
MARIE-LOUISE MOTESICZKY: The Mother Paintings is the first comprehensive exhibition devoted to the subject. Comprising seventeen oils and eighteen drawings depicting Henriette at various stages of her life, the presentation includes loans from the Arts Council Collection, South Bank Centre, London; the Fitzwilliam Museum, Cambridge; the Manchester City Galleries, Manchester; Tate; and an anonymous Swiss collector.
Images from top: The Travelers,1940; Mother in Green Dressing Gown, 1975; Henriette von Motesiczky, 1959; The Old Song, 1959. © Marie-Louise von Motesiczky Charitable Trust.